AOMEI Partition Assistant Home Edition (PA Home)
(For Windows 7/XP/Vista/2000 Professional and latest Windows 8 (32 & 64bit))
AOMEI Partition Assistant Home Edition is a free solution towards managing disk partitions with great ease. Partition management tools are useful to reconfigure Windows partitions using Graphical User Interface, where we can visually see the representation of Disk partitions. It also provides tools for Disk management. AOMEI Partition Assistant also comes with handy wizards, that are simple to use even by naive users. Installation is easy and can be done following the steps shown in installation wizard. Today we will discuss about AOMEI Partition Assistant and see how it works.
It works on these platforms: Windows 7/XP/Vista/2000 Professional and latest Windows 8 (32 & 64bit) and also has paid solutions towards Windows 2003/2008 servers.
It can be downloaded from: http://www.disk-partition.com/product.html
It is a freeware for personal as well as commercial use.
FEATURES:
The salient features of AOMEI Partition Assistant are:
Extend Partition Wizard
Disk Copy Wizard
Partition Copy Wizard
Migrate Operating System to SSD or HDD
Partition Recovery Wizard
Make Bootable CD Wizard
Create, Delete and Format Partitions
Merge and Split Partitions
Reallocate Disk Space
Check Disk Properties
Convert Partition to NTFS without requiring reboot
Change Partitions Labels, Drive letters for partitions
Disk Copy
Delete All Partitions
Wipe Hard Drive
Disk Surface Test
Rebuild MBR
Multilingual support
AOMEI Partition Assistant Home Edition home screen is as follows: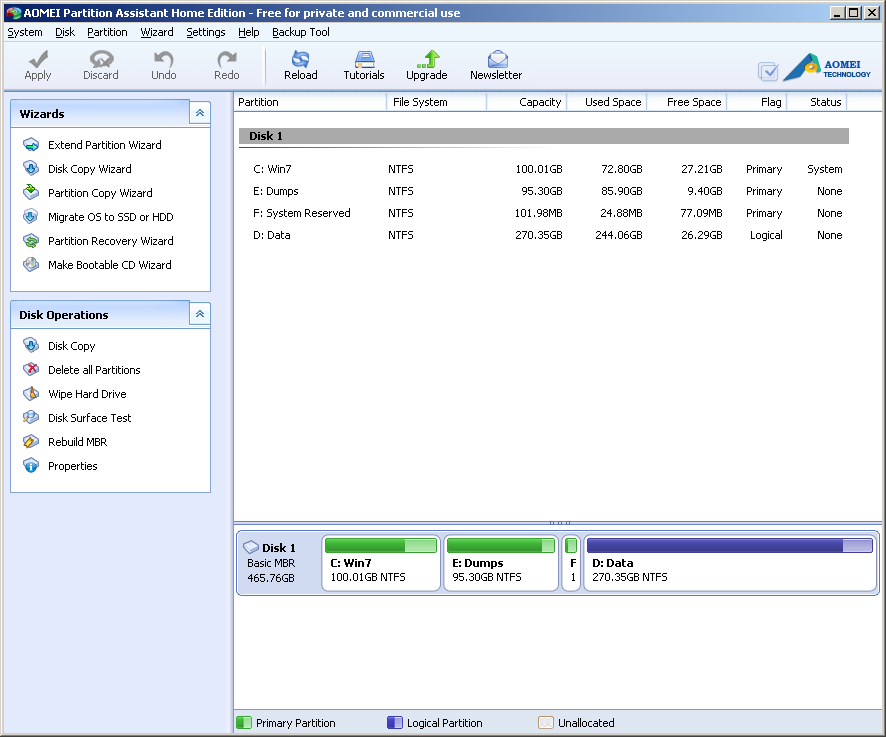 Extend Partition: We can extend Disk Partitions using Extend Partition Wizard. We can either extend System Partition, or we have the option to select which partition we wish to extend.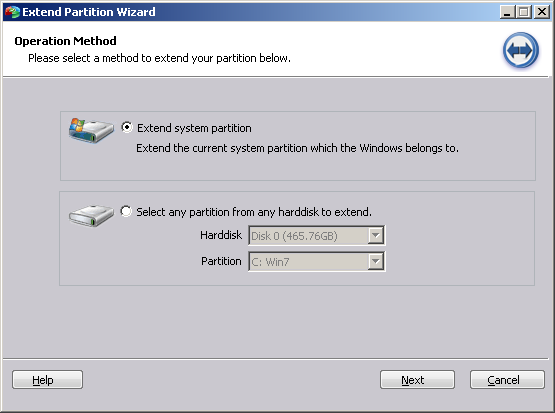 Disk Copy Wizard: We can copy the entire disk using Disk Copy Wizard. We may chose to copy only the used space of the disk or complete disk that makes a sector-by-sector copy of the disk.
Partition Copy Wizard: We can use Partition Copy Wizard to copy specific partitions instead of entire disk. We also have the option to copy only used sectors of the selected partition or to do a sector-by=-sector copy of the partition.
Partition Recover Wizard: We also have recovery techniques to recover a disk partition from the backup we have taken earlier, using Partition Recovery Wizard. We have to select the partition that we need to recover.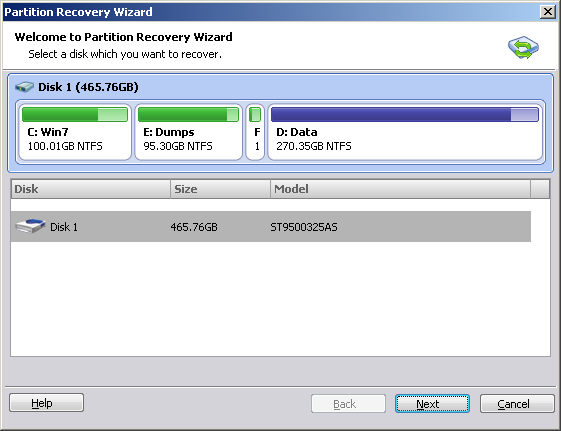 Make Bootable CD Wizard: Bootable CD is needed when the machine can't boot for some MBR related issues. We can make a Bootable CD from Windows using Make Bootable CD Wizard option.
Delete all Partitions: We can delete all partitions and chose to delete all the data also within these partitions using this wizard.
Wipe Hard Drive: We can wipe the Hard Drive, that means, deleting all partitions and wiping off the data in it.
Disk Surface Test: This is a test to check the state of the disk, We have the option to do a quick check or a detailed check.
Rebuild MBR: It is a nice option to rebuild MBR to solve boot related issues of the operating system.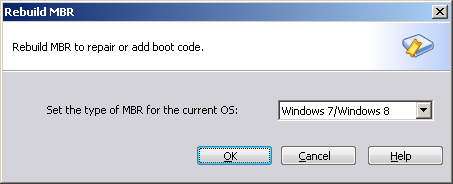 Properties: This option is used to view the properties of the Disk.
Overall, working with AOMEI Partition Assistant Home Edition is quite easy and we can easily manage Disks partitions.
If you like the review, try to test the software yourself to explore it in detail about its features and benefits.
Disclaimer:
We have made all efforts to provide accurate and relevant information. However, we cannot guarantee that there will be no errors. With respect to documents and information on the current and archived versions of our website, we do not make any warranty, expressed or implied, with respect to the documents available from my website. Additionally, we assume no legal liability for the accuracy, completeness, or usefulness of any information, product, or process disclosed herein and do not represent that use of such information, product, or process would not infringe on privately owned rights. This material is for information purposes only. If there are errors, we apologize now in advance. We suggest that you use the information as is and we exclude ourselves from any claims.